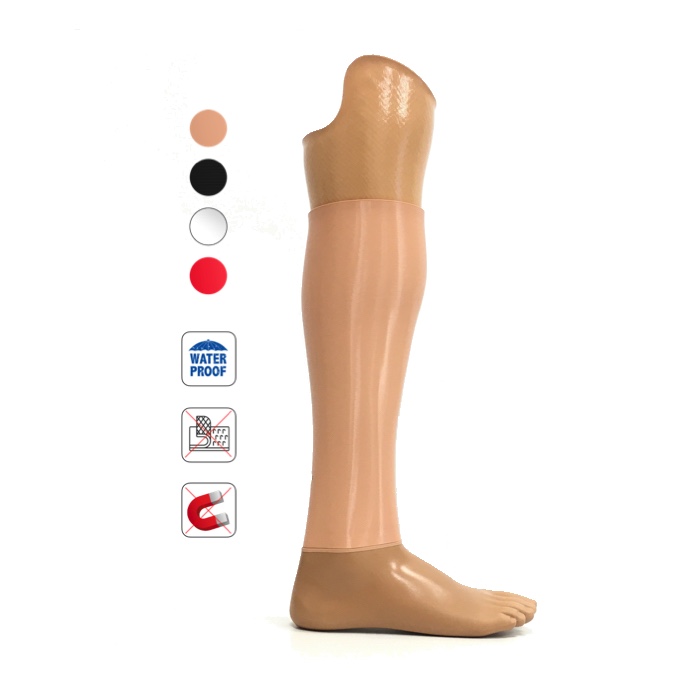 100% waterproof.
Anatomical shape.
Any BK ( TT ) prosthesis.


Flex Neo is a cosmetic prosthetic cover designed for limb prosthesis. It is an accessory acting as a cosmetic layer for limb prosthesis. It is made for people after lower limb amputation - BK below the knee.

They are designed individually for each client, so it does not matter which leg prosthesis you use. This is not a serial product!

They are made of a material that feels like human skin, is soft and flexible. In addition, it is very durable, resistant to water, low and high temperature.

Putting on and taking off is done by unscrewing the foot and inserting the cover from the bottom. An 9mm (or two) hole should be drilled in the cover on the back in order to insert the Allen key. The holes should be sealed with a special plug supplied with the cover.


They are very resistant to mechanical impact, thus protecting the prosthesis very effectively. Especially recommended for very active people.

For very soft feet (e.g. fiberglass) and for feet with a parabolic shell, e.g. from Ossur, there is a gap between the foot and the cover, as in the MAX version.


Covers should be attached to the prosthetic socket with double-sided tape.

Calf circumference: any limited by the shape of a socket.

Height: any.

Weight: approx. 400 g.

Cover shape - anatomical.

The cross-section of the lower part of the cover is similar to the shape of the foot shell.
The covers are self-supporting and fastened without the use of Velcro.

Colours: skinetone, black, red, white.

Tattoos - charged extra.

Matt finish - charged extra.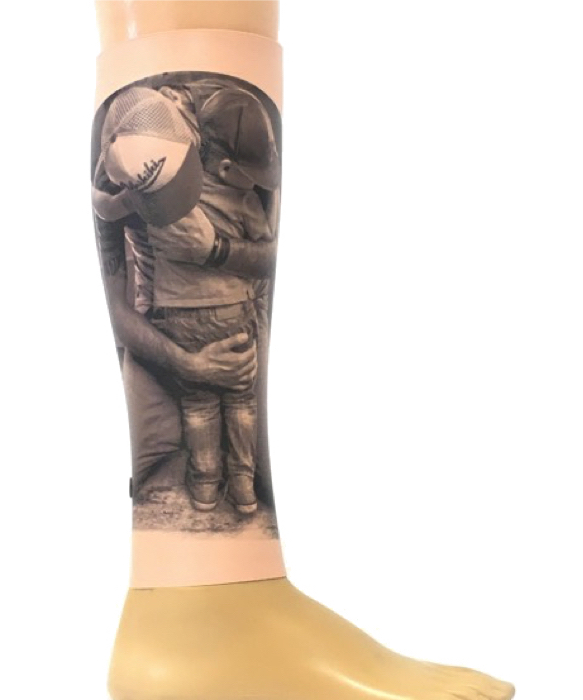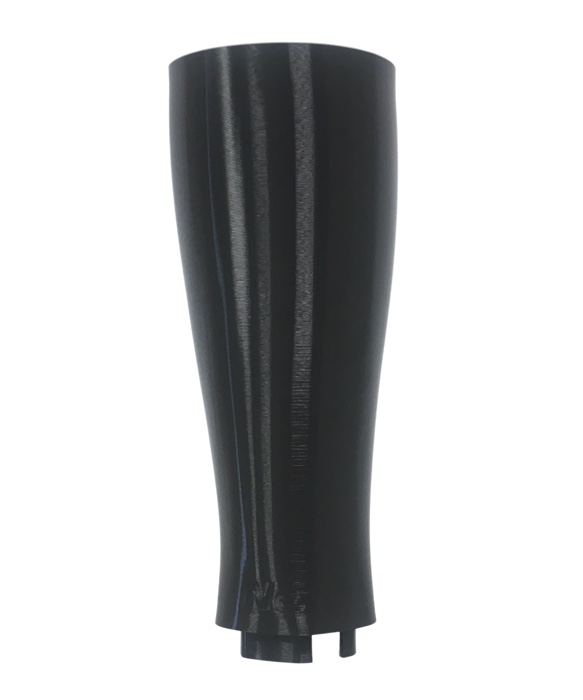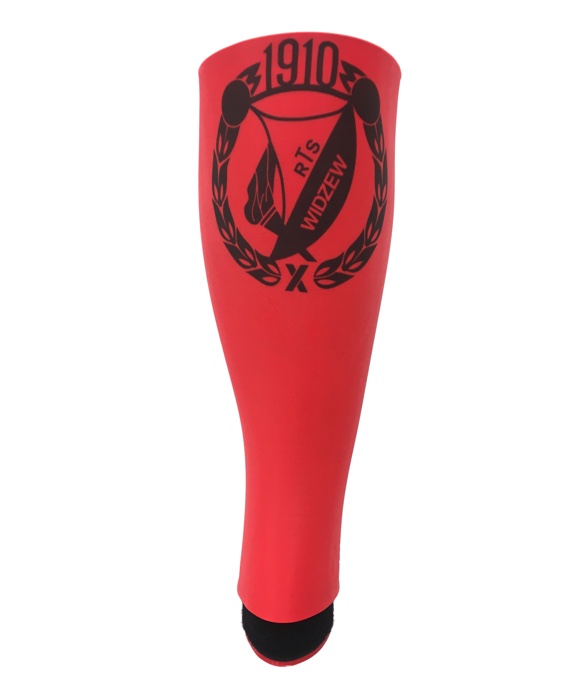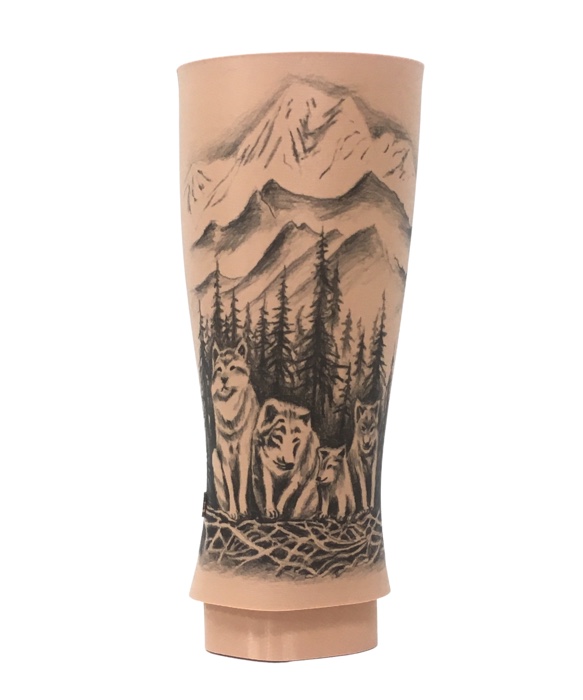 All covers for BK - Transtibial amputation.

Cover comparison BK - Transtibial