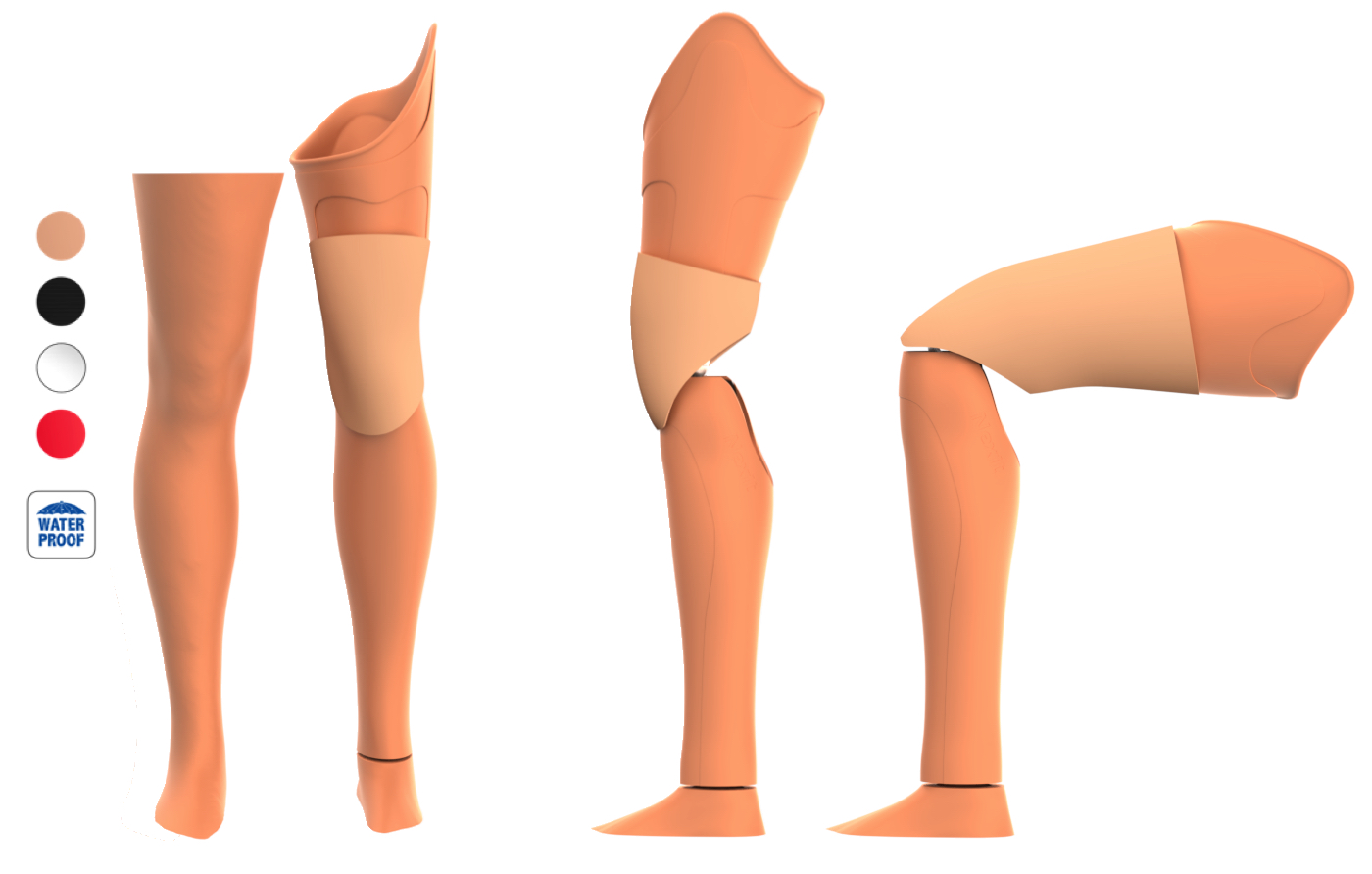 New 2022 !
A soft, flexible and waterproof cosmetic cover that fills the space between the knee cover and the prosthesis socket.

The Flex Duo is a prosthetic cosmetic cover designed for limb prostheses. It fills the space between the knee prosthesis and the prosthetic funnel. It is made for people after lower limb amputation - AK above the knee.

Flex Duo covers are recommended especially for people whose prostheses have short prosthetic sockets. They perfectly imitate the entire thigh.

In the sitting position, when the prosthesis is bent, the covers imitate a healthy knee well.

They are made of a material that feels like human skin, is soft and flexible. In addition, it is very durable, resistant to water, low and high temperature.

They do not interfere with the work of the knee during walking and the rotation of the prosthesis with a rotary valve.

They are made of the same material as our covers. Both in colour and shape, they perfectly match all our AK femoral amputation covers.

Putting on is done by inserting the cover from the bottom. You may need to unscrew the knee prosthesis for high Duo aligners.

Duo covers are self-supporting or fastened with Velcro. In addition, you can also cut a hole for the valve.

They are adapted to kneeling, as long as the design of the knee prosthesis allows it.

Socket circumference: any.

Height: any.

Weight: > 200g depends mainly on height.

Water resistance - 100%.

Tattoos - charged extra.

Matt finish - charged extra.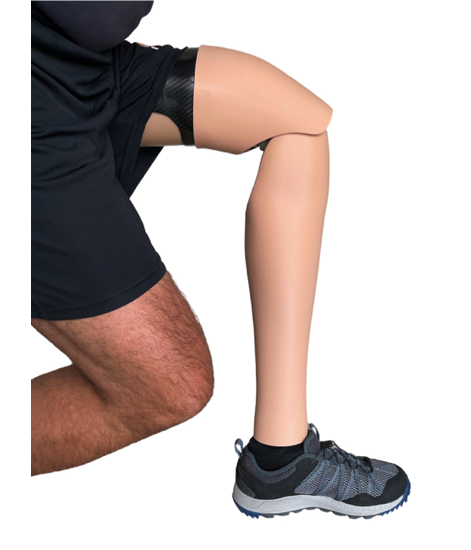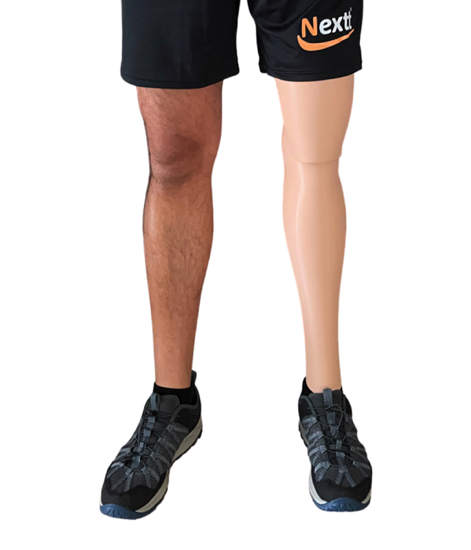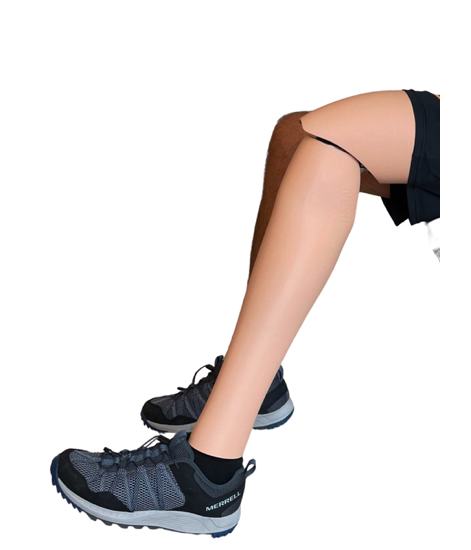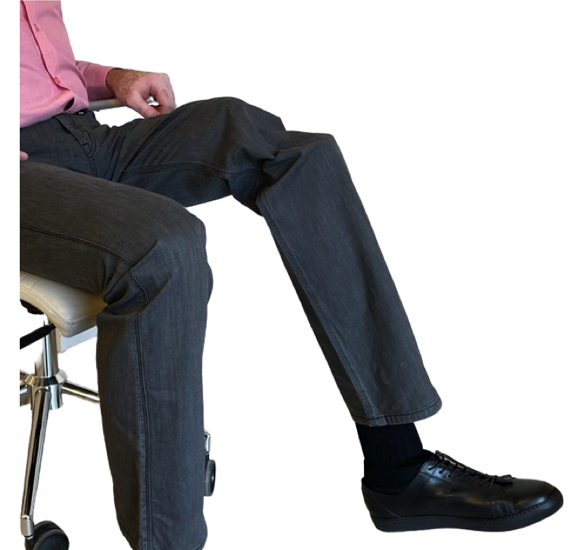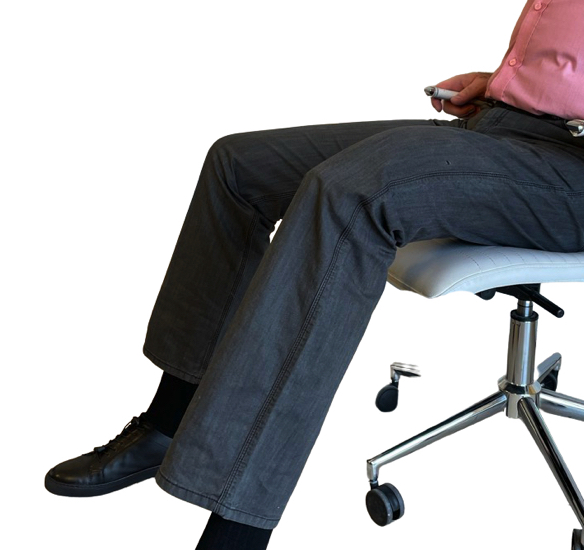 All covers for AK - Transfemoral amputation.